TAMA, TOKYO, JAPAN, JAN 5, 2023 – ESOTERIC COMPANY is proud to announce that a preamplifier, the Grandioso C1X solo and a stereo power amplifier, the Grandioso S1X will be released in its flagship series, Gradioso.
Product Name
Model Name
Estimated Delivery Date
Sales Region
Preamplifier
Grandioso C1X solo
Spring, 2023
Worldwide
Stereo Power Amplifier
Grandioso S1X
Spring, 2023
Worldwide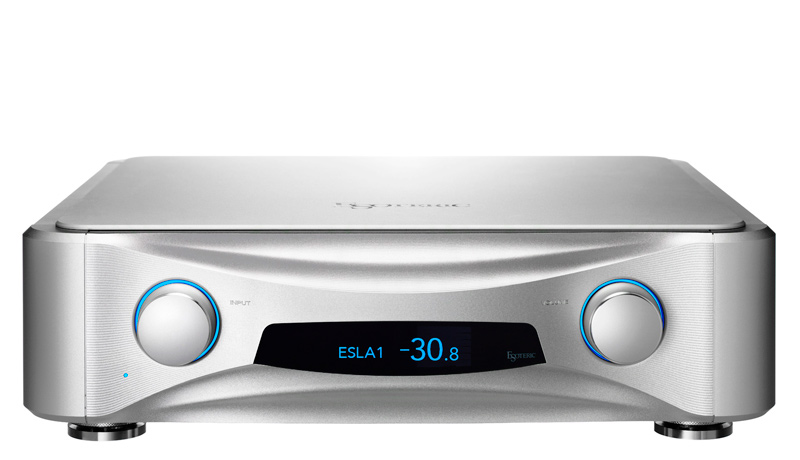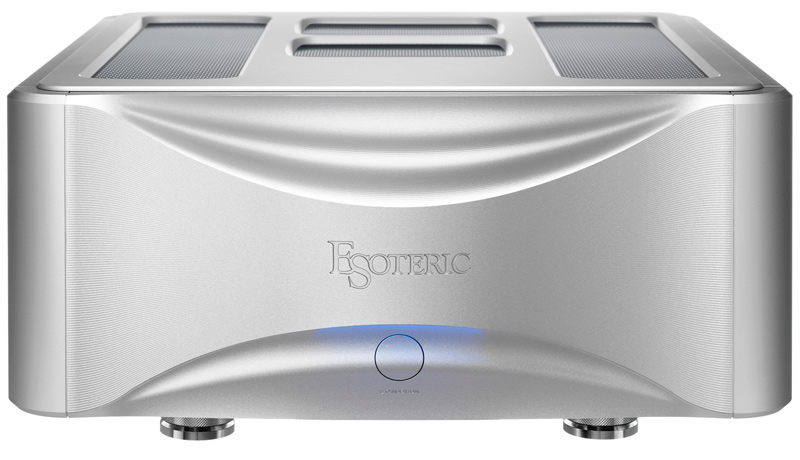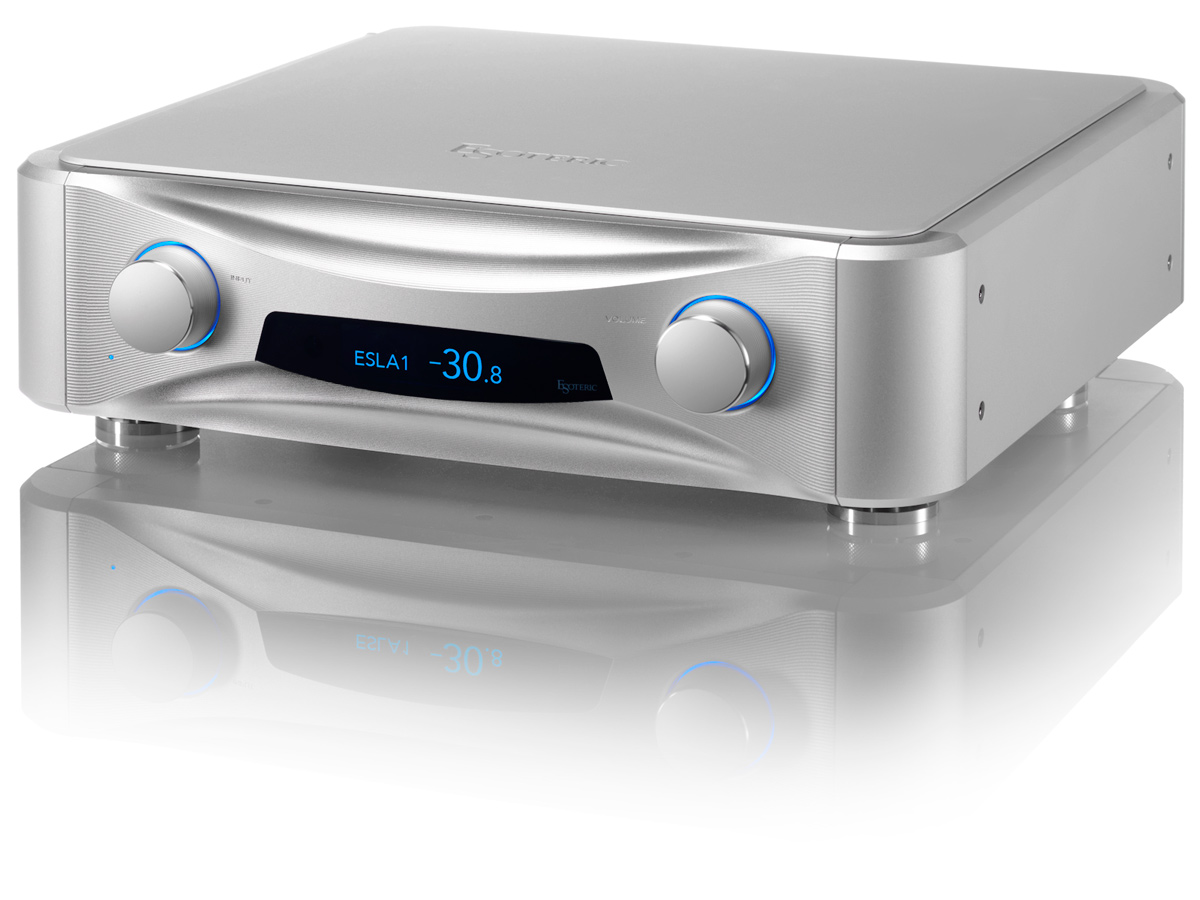 Grandioso C1X solo
It brings out the best in each piece of equipment that makes up the system, bringing an exceptional experience that eliminates the existence of the audio system in a pleasant sense of unity with the music, – It is the most important role of the preamplifier as the command center of the audio system.
The Grandioso C1X is the flagship model of ESOTERIC's flagship preamplifier, Grandioso, which bears the proud ESOTERIC trademark "Grandioso". The Grandioso C1X is a reference for the next generation, featuring a carefully designed dual balanced circuit, a complete dual mono configuration, a powerful buffer amplifier and power supply circuit to drive the power amplifiers, and ES-LINK Analog current transmission that challenges the limits of fidelity. It is a flagship preamplifier that incorporates all of ESOTERIC's wisdom and numerous technological innovations that could become the reference of the next generation.
The Grandioso C1X "solo" edition is housed in an integrated chassis without changing not only the internal circuit configuration of the original C1X, but also the five independent power transformer configurations for each circuit block, to achieve an elegant and beautiful size factor while maintaining the C1X's signature sound.
Full dual monoblock configuration in one-piece chassis
Dual-balanced configuration with 4 circuits per channel for thorough low noise
"Ultra Fidelity Attenuator System" with 0.1dB/1,120 steps
Discrete amplifier module "IDM-01"
3 inputs and 2 outputs of ES-LINK Analog, a unique current transmission system
2,000V/µs slew rate current transmission enhanced output buffer circuit, ESOTERIC-HCLD (High Current Line Driver)
2 XLR outputs and 2 ES-LINK Analog outputs for a multi-power amplifier system
5 transformers: 4 large-capacity toroidal transformers for audio system and 1 R-core transformer for control system
Input switching circuit with FET elements eliminates coloration of sound quality by relays
Smooth feeling control knob with high precision ball bearings
Gain adjustment per input: ±18dB (0.1dB step), and L/R balance adjustment: ±6dB (0.1dB step)
AV through function that allows coexistence of AV surround and pure 2-channel (selectable input terminals)
Editable source device names on the readout
Various functions such as dimmer function, mute function, automatic display OFF setting, etc.
Large volume font for better visibility
RS-232C terminal for external control
DC Trigger input/output for system Power ON/OFF including power amplifier
Double-face remote control to operate ESOTERIC source devices (RC-1334)
Analog Audio Inputs: XLR/ES-LINK Analog × 3, RCA × 2
Analog Audio Outputs: XLR × 2, ES-LINK Analog × 2
THD: 0.00035%
Frequency Response: 1Hz to 150kHz (−3.0dB, XLR)
S/N Ratio: 120dB (2V input, IHF-A, XLR)
Gain: +12dB (XLR)
Rated Output Level: 2V (the XLR)
Maximum Output Level: 17V (1kHz, 0.003%, XLR)
Power Consumption: 22W
Standby Power: 0.3W at RS-232C Remote terminal is OFF, 1.0W at ON
Overall Dimensions (W×H×D): 445mm × 132mm × 449mm
Weight: 27.5kg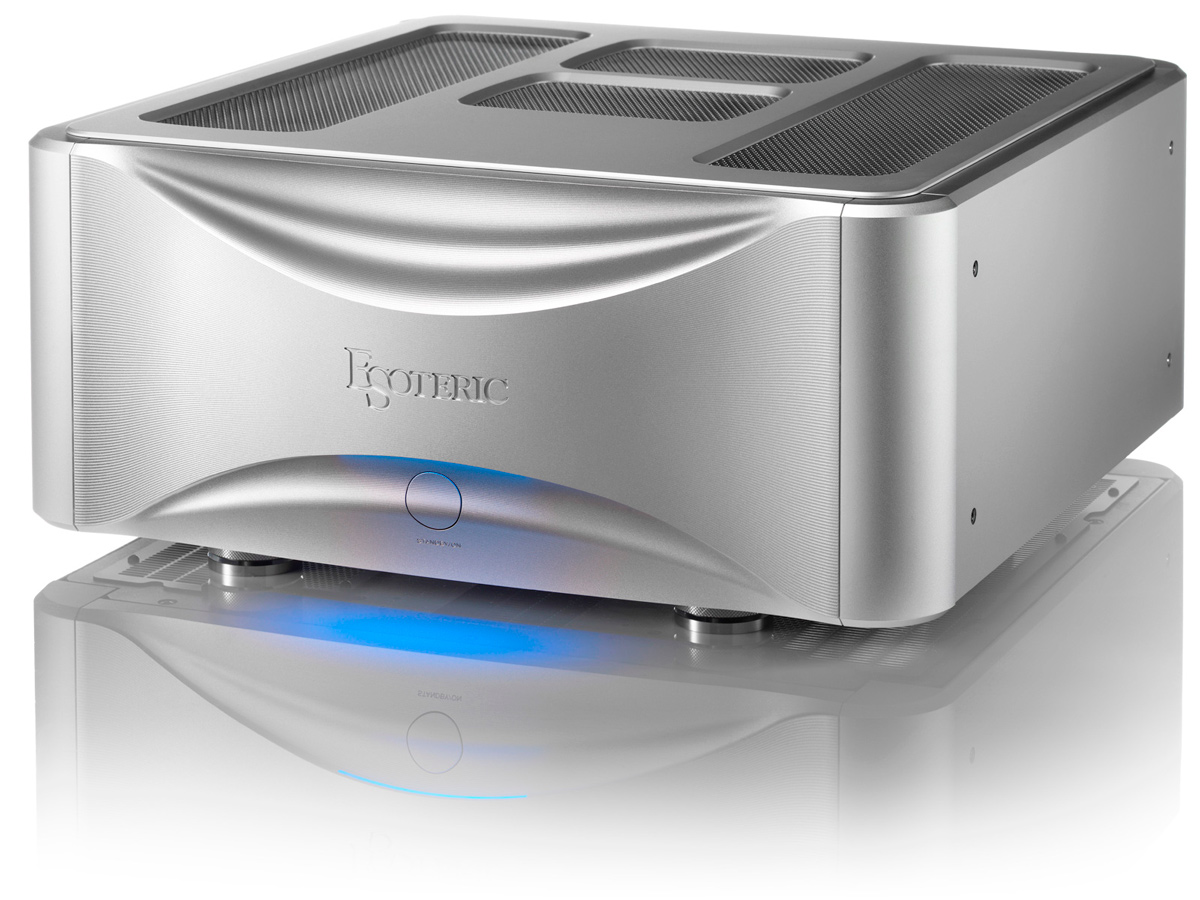 Grandioso S1X
With the birth of the Grandioso M1X, the flagship monoblock power amplifier, the ESOTERIC amplifier design platform has been completely revamped. The Grandioso S1 has now been reborn as the Grandioso S1X, the flagship of a completely different class-A stereo power amplifier.
The monoblock M1X embodies ESOTERIC's idea of the ideal amplifier. The dynamic sound of the M1X, produced by a completely redesigned drive stage and a powerful power supply unit that incorporates an enormous amount of material, has captivated audiophiles around the world. The S1X, a Class-A stereo model, beautifully follows the M1X's signature sound of "a sense of dynamism that unleashes the full power of music" and "a sense of grand scale." In exchange for its high power of 2,400W/1 ohm, the S1X has gained a new half the space factor and the transparent and detailed expressiveness that only Class-A can deliver.
Here is a milestone model that realizes ESOTERIC's ideal of the Class-A stereo amplifier.
Newly designed drive stage with 5-parallel push-pull drive by high-capacity bipolar transistors
Pure Class-A operating range of 50 W/8 ohm provides a dense musical expression that combines precision and dynamism
"ES-LINK Analog" transmission pushes the limits of fidelity between Pre/Power amplifiers
Superior power linearity for unparalleled dynamics (50W/8Ω to 100W/4Ω)
Large-capacity toroidal-core power transformer with extremely responsive to dynamic current supply changes
3-transformer configuration with independent power transformers for the front stage, drive stage, and control system
Channel independent high-capacity Grandioso Custom Block Capacitors (10,000μF × 6/ch)
Pure copper busbars, ultra-thick wiring, and shortest pattern connections significantly reduce internal impedance
Balanced audio connections in each circuit block to ensure low noise
High quality parts such as FET switch for input switching, discrete amplifier module IDM-01, etc.
Stereo mode and bi-amp mode for further system enhancement by combining two units.
Enlarged chassis to M1X size with newly designed Class-A construction
Chassis design optimizes internal vibration control by thoroughly pursuing a balance between "rigidity" and "flexibility
Dual honeycomb grille and semi-floating top panel for heat exhaust and sound release
Pinpoint isolation foot with unique structure to reduce mechanical stress
Unique wave-shaped heat sink to reduce peak resonance
DC Trigger input for Power ON/OFF
Rated Output Power: 50W + 50W (8Ω, Class A operation), 100W + 100W (4Ω)
Frequency Response: 5Hz to 100kHz (+0dB, –3dB, 8Ω)
S/N Ratio: 109dB (IHF-A)
THD: 0.006% (1kHz, 8Ω, 50W)
Compatible Speaker Impedance: 4Ω to 16Ω
Gain: 28.5dB (XLR), 34.5dB (RCA)
Analog Audio Inputs: ES-LINK Analog × 1, XLR × 1, RCA × 1
Power Consumption: 310W (270W at no signal)
Overall Dimensions: (W×H×D) : 491mm × 221mm × 536mm
Weight: 48kg

ESOTERIC
The design goal of Esotericis to recreate the original master sound. ESOTERIC is a high end audio manufacturer established in 1987. Based in Tokyo, all products (ranging from network audio players, SACD players, DACs to amplifiers) are hand built in our factory to exacting standards. Cutting edge technologies, engineering excellence, state-of-the-art Japanese craftsmanship and passion for innovation -all coming together to unveil new dimensions in musical experience.