TAMA, TOKYO, JAPAN, OCT 20 2023 – Esoteric Company is pleased to announce the release of the new F-Series Integrated Amplifiers, the "F-01" and "F-02", which incorporate the development results of the flagship Grandioso "X" Edition Preamplifier/Power Amplifier.
Product Name
Model Name
Specifications
Estimated Delivery Date
Sales Region
Integrated Amplifier
F-01
30 WPC/8Ω, Class A
Winter, 2023
Worldwide
Integrated Amplifier
F-02
120 WPC/8Ω
Winter, 2023/24
Worldwide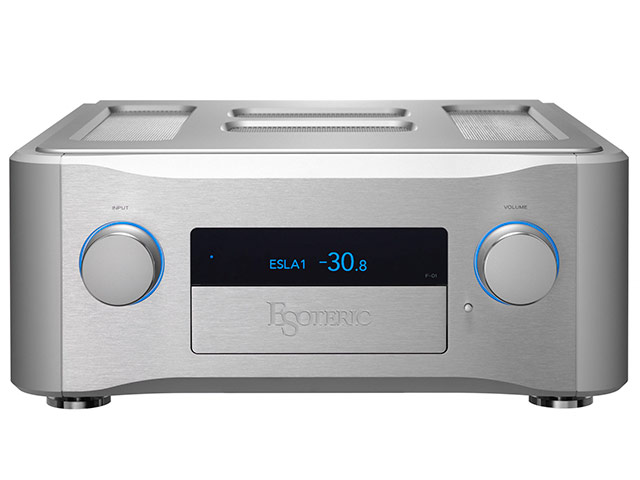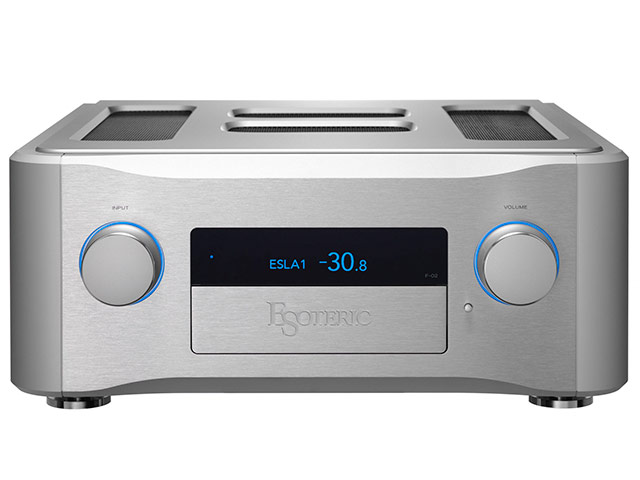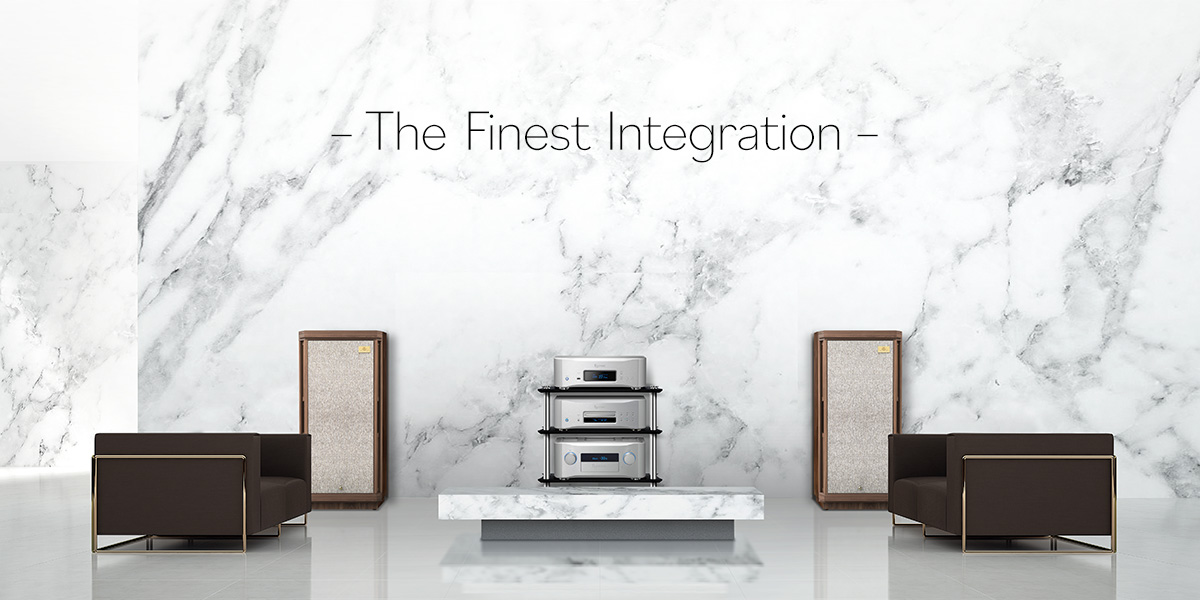 The "Finest" Integrated Amplifier You Could Ever Want - The new F Series integrated amplifiers are the culmination of a range of technologies designed to fulfill your ideals.
Incorporating all of the preamp and power amp developments from the flagship Grandioso "X" Edition, the new F Series integrated amplifiers deliver outstanding musicality that captures the rich textures of music in a single integrated amplifier. Despite the fact that the F Series is an integrated amplifier, it delivers a thorough quality and performance that will be the envy of all separate amp users. The F Series is the integrated amplifier that owners of Esoteric's K and N Series digital players have been waiting for, and it pushes the boundaries of integrated amplifier technology.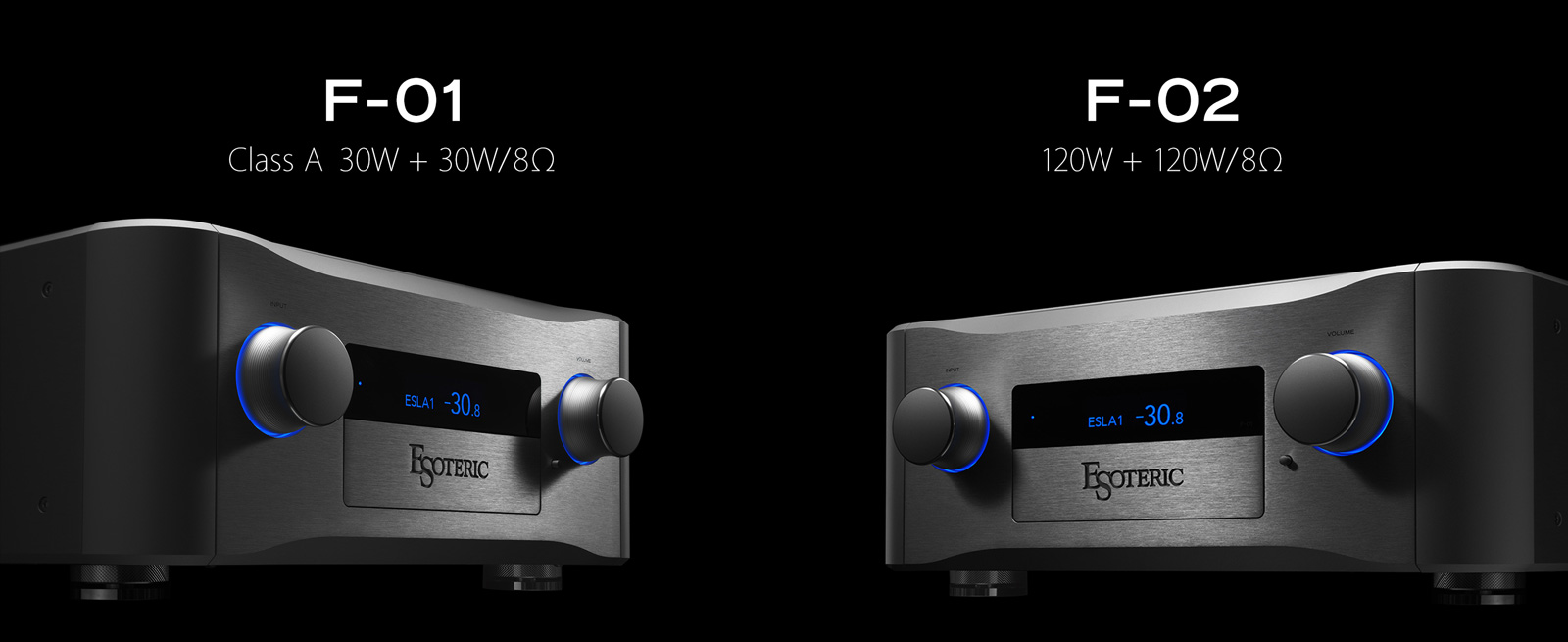 Balanced Dual Mono Preamplifier
The F-01/02 has been significantly upgraded from the previous F Series in terms of both functionality and sound quality, incorporating a number of new technologies from the development of the flagship Grandioso C1X preamplifier. The large-scale, balanced dual mono preamp comparable to a separate preamp, comes standard with three ES-Link Analog inputs that allow our proprietary current-based signal input from the Esoteric K/N Series digital source players for a live listening experience. The new F Series also features a unique "Ultra Fidelity Attenuator System", and the power supply section of the preamp has been further upgraded. Other key preamp features include a fully balanced headphone amplifier, dual mono phonostage preamp, and a high-quality 3-band balanced tone control.
The F-01/F-02 can also be expanded into a multi-amplifier system by connecting the S-05 power amplifier to the ES-Link Analog pre-outs. For even higher sound quality, an optional external power supply unit (to be announced) dedicated to the preamp can be connected. This unique design, which seems to contradict the integrated concept, is a testament to the F-01/02's high expandability and is the best proof that the built-in fully balanced dual mono preamp is designed with an uncompromising emphasis on quality.
Dual Mono Power Amplifier
With the birth of the flagship Grandioso M1X and S1X amplifiers, the Esoteric amplifier design platform has been completely renewed.
The M1X monoblock and S1X Class A stereo amplifiers have captivated audiophiles around the world with their transparent, detailed and dynamic sound, and have become the new icons of high-end amplification.
The power amplifier section of the F-01/02 follows the circuit design concept of the S1X/M1X, with the F-01 being a 30 WPC Class A design and the F-02 being a 120 WPC high-power design.
For amplifiers, the size of the power supply circuit is the most important point that directly affects the performance. Both F-01 and F-02 are configured with dual monaural power supplies for all stages of the power rectification and smoothing circuits, and are equipped with a huge 940VA EI core power transformer, comparable to that of separate amplifiers. In addition, the "subtractive aesthetics" of advanced engineering cultivated in the M1X/S1X amplifiers is reflected in every detail of the amplifier design, including a simple and straightforward circuit design for rich harmonic (overtone) reproduction and powerful speaker drive capability through reduced internal impedance. The new F Series is designed to be the pinnacle of quality in terms of drive capability and sound quality, as good as separate power amplifiers.

A fully balanced dual mono preamp in the direct line of the Grandioso C1X
"Ultra Fidelity Attenuator System", a stepped attenuator circuit developed by Esoteric
Volume can be adjusted in 0.1dB/1,120* steps with our proprietary attenuator module "UFA-1792" *Preamp gain setting: at +12dB
3 inputs of "ES-Link Analog", a unique and proprietary current transmission system
Two headphone outputs (balanced 4-pin XLR / unbalanced 6.3mm) with built-in fully balanced dual mono headphone amplifier
Dual mono phonostage preamp (RCA x 1, MM/MC)
3-band balanced tone control, independently adjustable for each input source
ES-Link Analog(x1) /XLR (x1) pre-out for connecting the S-05 as an external power amplifier
Dedicated DC power connector for connecting an external power supply dedicated to the built-in preamp (to be released later)
Preamp gain can be adjusted in 4 steps (0/+6/+12/+18dB) to match the connected power amplifier
Simple and straightforward amplifier circuit design concept based on Grandioso M1X and S1X
F-01: Class A 30 WPC/8Ω, F-02: 120 WPC/8Ω
Excellent power linearity and driving power (F-01: 60 WPC/4Ω, F-02: 240 WPC/4Ω)
All stages of the power rectification and smoothing circuit are configured with dual monaural design
Powerful bipolar transistor 3-parallel push-pull configuration
Huge 940VA EI core power transformer
Channel-independent Grandioso grade custom block capacitors (10,000μF x 4/ch)
Custom wave-shaped heat sinks to reduce peak resonance
Independently adjustable input gains (±18dB; 0.1dB steps)
L/R channel balance (0.1dB steps)
AV through output (volume bypass) ensures seamless coexistence with AV systems
Aluminum body remote controller (RC-1339) can also be used to operate Esoteric's SACD players and network players
Displayed source device names can be programed
Mute, dimmer and automatic display-off functions
Control functions (RS-232C, trigger input / output)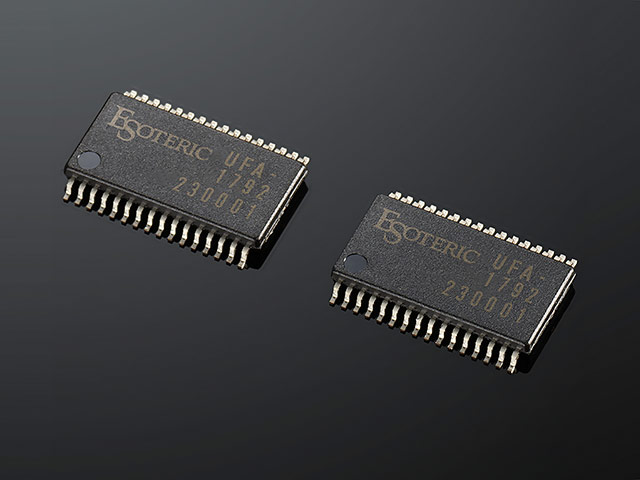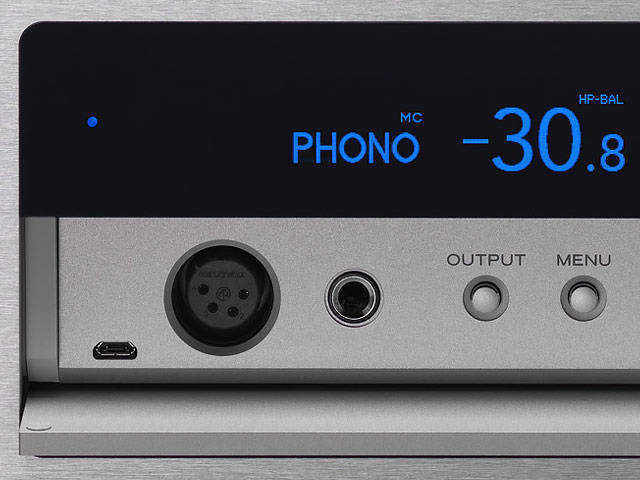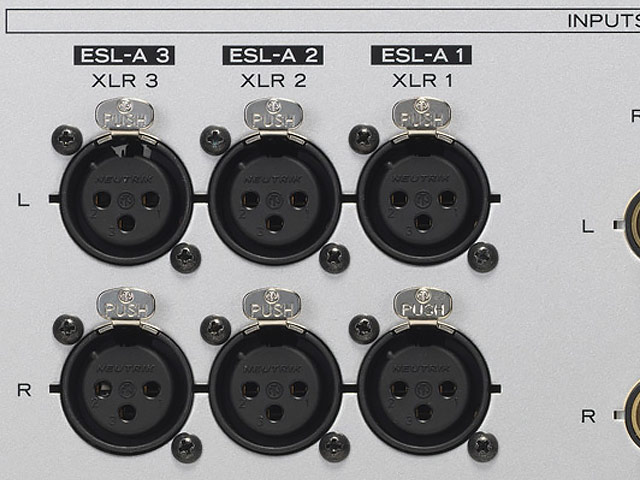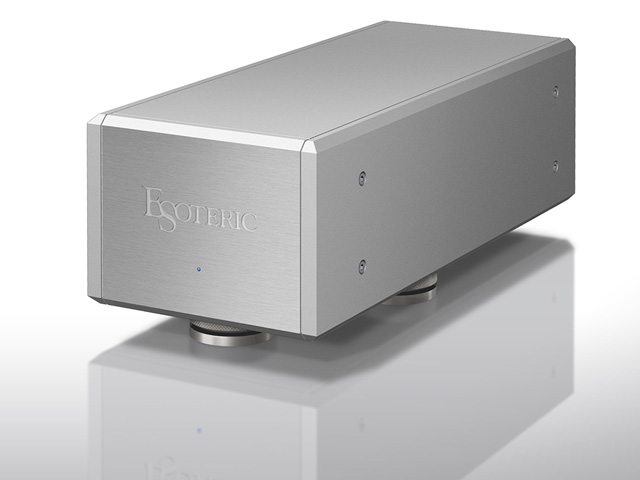 Speaker output
Rated output power
F-01
30W + 30W (8Ω, class A), 60W + 60W (4Ω)
F-02
120W + 120W (8Ω), 240W + 240W (4Ω)
Speaker output connectors
1 pair
Analog audio inputs
ES-Link Analog / XLR
3 pairs
RCA
3 pairs
PHONO (MM/MC)
1 pair
Analog audio outputs
ES-Link Analog
1 pair
XLR
1 pair
Headphone outputs
Standard 6.3mm (¼") stereo jack
1
4-pin XLR jack
1
Maximum effective output
Unbalanced
300mW + 300mW (into 32Ω)
Balanced
600mW + 600mW (into 32Ω)
Applicable load impedance
Unbalanced
16 to 600Ω
Balanced
32 to 600Ω
Output impedance
XLR
100Ω
Gain
Preamp (when volume at maximum)
Maximum 18dB (adjustable)
Power amplifier
28.5dB
Tone control
Treble
±12dB (14kHz)
Middle
±12dB (630Hz)
Bass
±12dB (63Hz)
External controls
RS-232C
1
Trigger input
1 (3.5mm mono mini jack)
Trigger output
1 (3.5mm mono mini jack)
General
External dimensions
445 × 191 × 471mm (W×H×D, including protrusions)
Weight
F-01
32.2kg
F-02
32.4kg
Specifications are subject to change without notice.