TAMA, TOKYO, JAPAN, MAY 29, 2018 – ESOTERIC COMPANY is proud to announce that a new optional ES-LINK Analog input board for ESOTERIC's integrated amplifiers F-series, OP-ESLA1 will be released.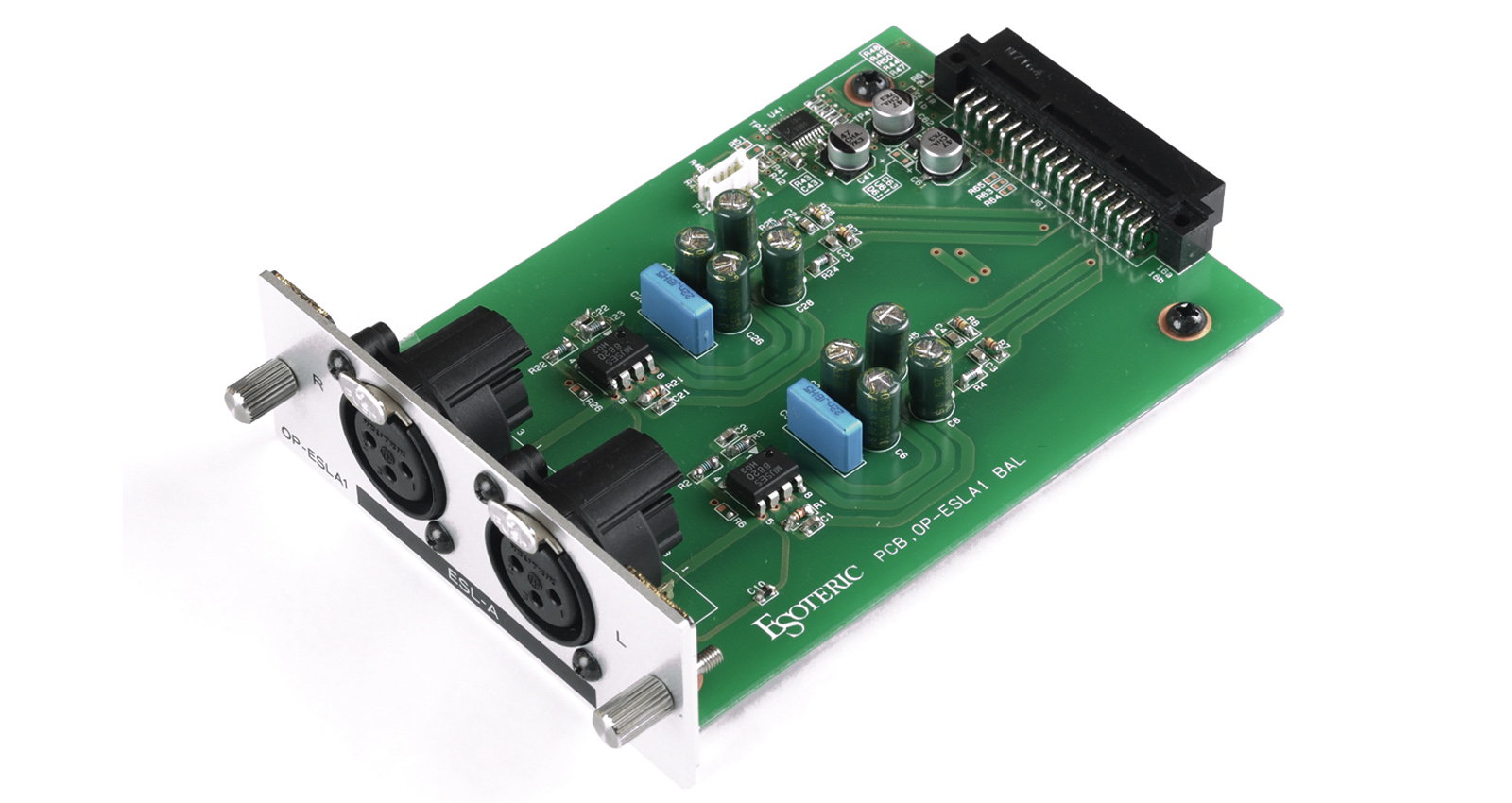 OP-ESLA1
OP-ESLA1 is an optional board that adds the "ES-LINK Analog" input function to the ESOTERIC F series integrated amplifier models.
"ES-LINK Analog" is an ESOTERIC's proprietary audio signal link that provides a completely new level of sound experience to the listeners – the sound is more powerful, clear, and dynamic with this new generation of audio signal link. The ES-LINK Analog is a 'current transmission' signal link. Being different from conventional voltage line link, the impedance of cable has no negative effect for signal transmission – signal clarity will never be lost during transmission.
ESOTERIC
The design goal of Esotericis to recreate the original master sound. ESOTERIC is a high end audio manufacturer established in 1987. Based in Tokyo, all products (ranging from network audio players, SACD players, DACs to amplifiers) are hand built in our factory to exacting standards. Cutting edge technologies, engineering excellence, state-of-the-art Japanese craftsmanship and passion for innovation -all coming together to unveil new dimensions in musical experience.