TAMA, TOKYO, JAPAN, MAR 9, 2018 – ESOTERIC COMPANY is proud to announce that a new network audio transport, N-03T will be released.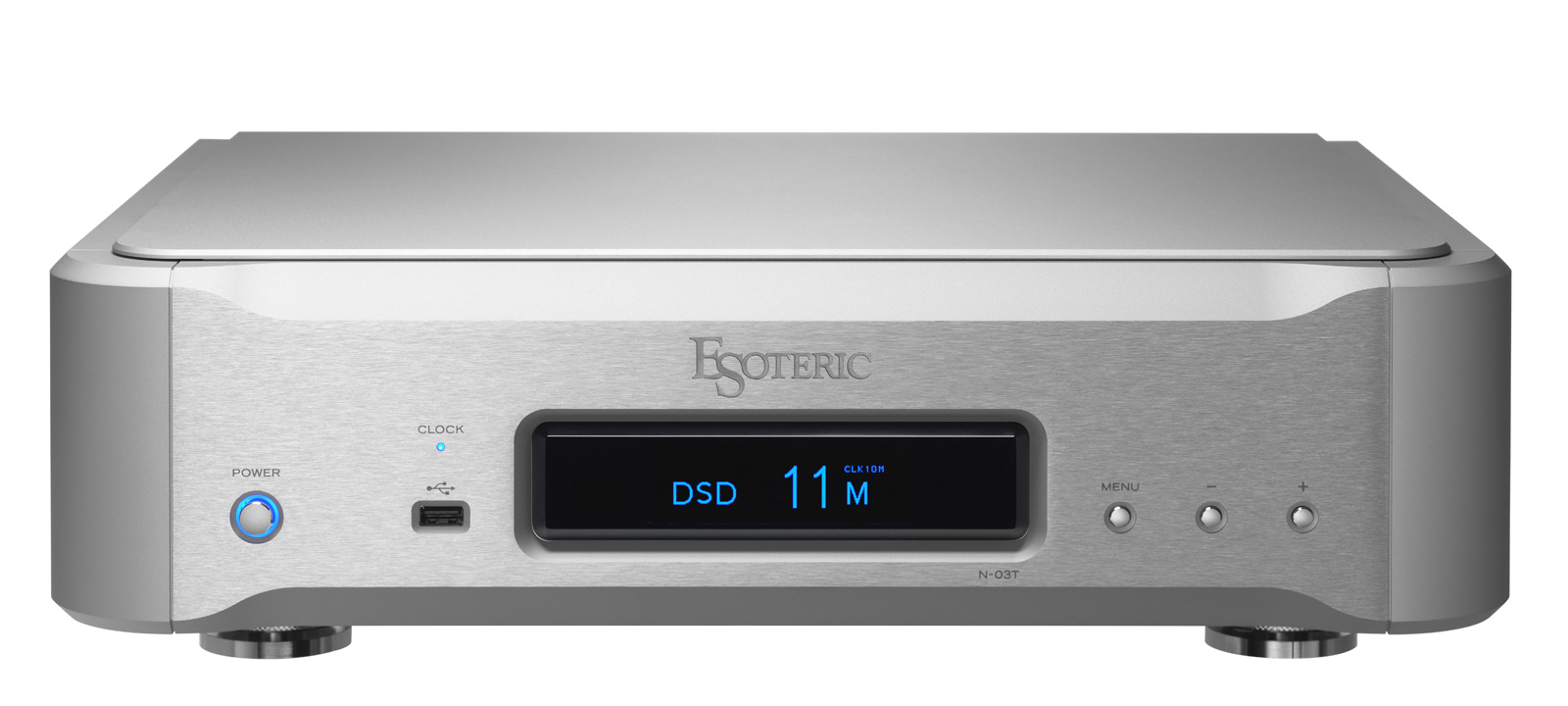 N-03T, a netowrk audio transport connectable to various Super Audio CD players, and DACs
Massive, super high quality modular systems are the key philosophy that ESOTERIC has followed since we were first established. We are now bringing this same philosophy to network playback systems with the N-03T network digital audio transport system. Your favorite D/A converter or Super Audio CD player can be digitally connected by USB, enabling you to build just the right system to enjoy playing files or streaming content your way. ESOTERIC takes digital transport to a new level with endless options and even more possibilities for audio playback.
ESOTERIC
The design goal of ESOTERICis to recreate the original master sound. ESOTERIC is a high end audio manufacturer established in 1987. Based in Tokyo, all products (ranging from network audio players, SACD players, DACs to amplifiers) are hand built in our factory to exacting standards. Cutting edge technologies, engineering excellence, state-of-the-art Japanese craftsmanship and passion for innovation -all coming together to unveil new dimensions in musical experience.